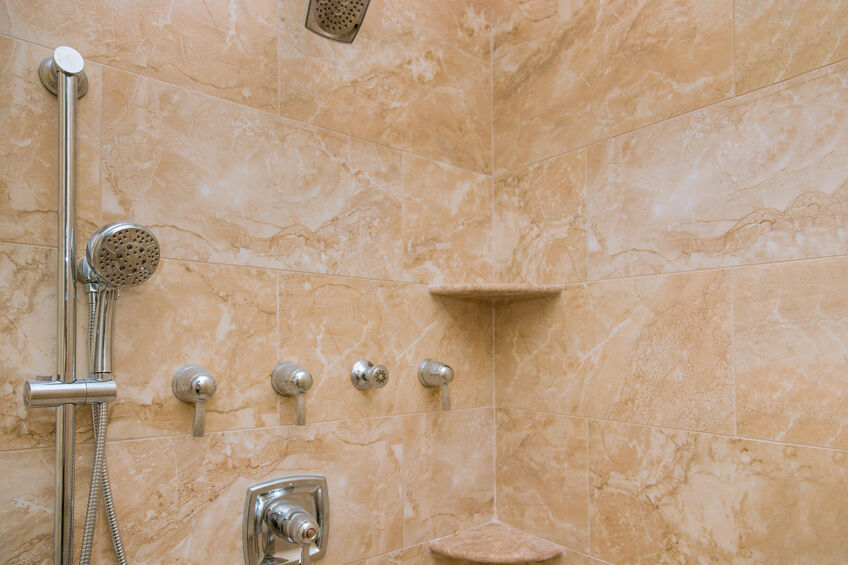 The bathroom is a space in your home you're guaranteed to use every day. So why not put in a little effort to make it an aesthetically pleasing and well-functioning room? A full renovation may be overwhelming, but sometimes the smallest of changes can make a world of difference in making a space feel more refreshed!
Here are a few simple upgrades that can make a sizeable difference in your bathroom.
Upgrade Your Hardware
Starting small can lead to big changes! Consider your design: is it modern? Rustic? Somewhere in between? Knowing this, you can begin upgrading your hardware to fit your end goal. If your cabinet has polished silver knobs, but your vision includes gold and white, consider going to your local hardware store or browsing online for some knobs or handles that suit your style. You can take it further by replacing any towel racks and wall fixtures so that they match.
Install a New Showerhead
You can turn your home showers into a spa experience if you make just a few small adjustments. Consider your needs and preferences. Do you prefer high or low pressure? Do you need separate temperature controls for you and your partner? What direction do you prefer the water to come from? Some showerhead upgrades involve replacing the original with a large rain shower head, while other upgrades include adding two shower heads, one on each side of the shower. Once you know what you want out of your shower experience, making the adjustments shouldn't require much time or effort.
Bonus tip: install a curved shower rod to add more room to your shower.
Paint Your Walls
Sometimes something as simple as a singular color change can make all the difference, and a fresh coat of paint can reinvigorate your space. If your bathroom has tiled portions, you may consider adding colored grout for a fun pop of color.
Though these upgrades are efficient and provide instant enjoyment, sometimes the best way to maximize the potential of your space is to let a team of professionals work their magic. If you're interested in a full bathroom renovation or remodel, A&E Brothers can assist you. call us today at (347)916-1799 to set up a consultation with a member of our team!