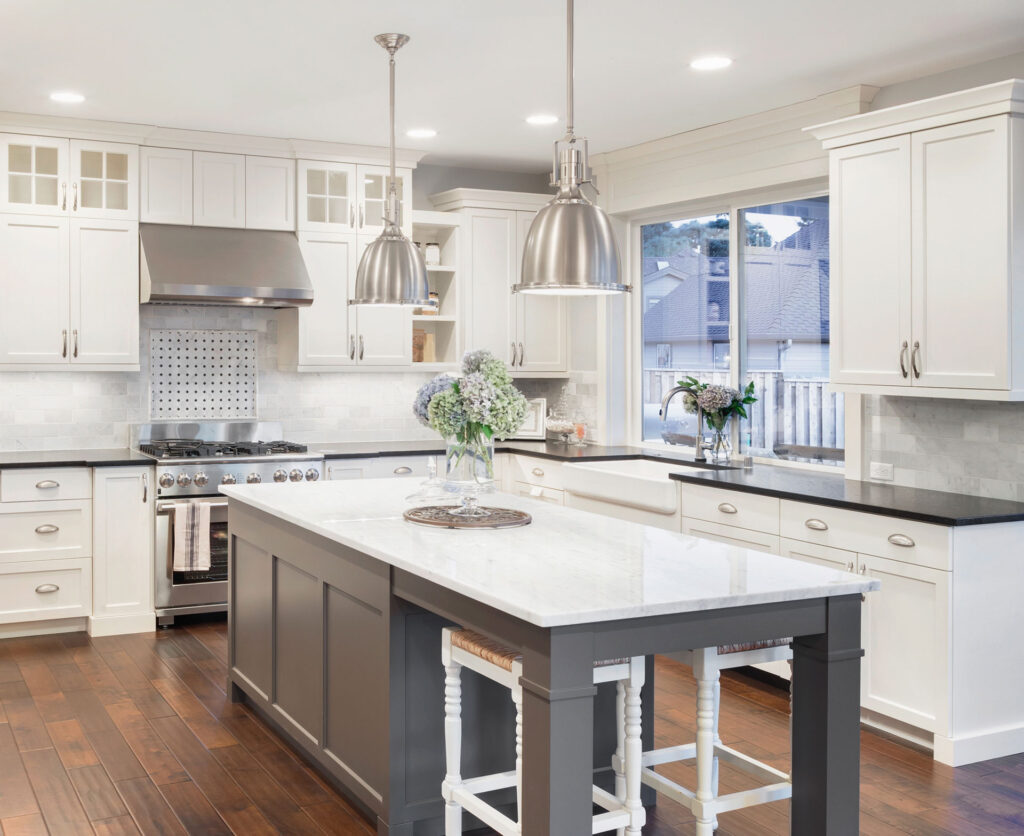 Sometimes it can be hard to admit that it's time for a big change, especially when it comes to home renovation. You know something needs to be done and which rooms need work, but you're not quite sure where to start!
Kitchen remodels in particular can be a big undertaking. You might be struggling to decide if a fresh coat of paint and some new décor will do the trick, or if you're in need of a complete overhaul. If you're stuck on trying to find the answer, there are a few telltale signs to look out for that signal it's time for a kitchen remodel!
1.) You're running out of space.
Are your cupboards packed with dishes piled on top of each other? Do you knock something off the counter every time you try to cook? It might be time to come to terms with the fact that you've outgrown your cozy kitchen! If you're constantly in need of more storage and counterspace, it's time to renovate so you can start being more productive.
2.) You can't quite get it clean.
When your kitchen is old and out of date, the features are probably decaying and seem to exist with a permanent layer of dirt. Even after hours of scrubbing and mopping, a kitchen that needs to be redone is never going to sparkle. Years of use have resulted in enduring grout stains, paint discoloration, and cracked and peeling surfaces. The reality is that age leaves its mark on everything—even your kitchen.
3.) The electric bill is always high.
A kitchen in need of a remodel is likely populated with outdated appliances. Older appliances eat up energy, cause your utility costs to skyrocket, and they usually don't even work very well. If it's just one or two giving you trouble, you might be able to get away with replacing them. If all of your major appliances are primitive models though, it's safe to assume your kitchen is virtually obsolete.
4.) You hardly use it.
The kitchen should be a spot in your home where the family can gather, and friends can be entertained. Antiquated kitchens with awkward and impractical layouts discourage you from wanting to spend time there. Sometimes it's even impossible to move around without bumping into your spouse or stubbing your toe on a cabinet. A kitchen that no longer suits the needs or lifestyle of you and your family is in desperate need of some rehabilitation.
If reading through these signs have made you suspect we've been secretly spying on you as you try to use your kitchen, you know it's time for a remodel! Luckily, A & E Brother LTD is here to help. We offer a wide range of elite renovation services for any residential or commercial property in need.
Take advantage of our passion and experience and contact us today to get started on creating your dream kitchen!