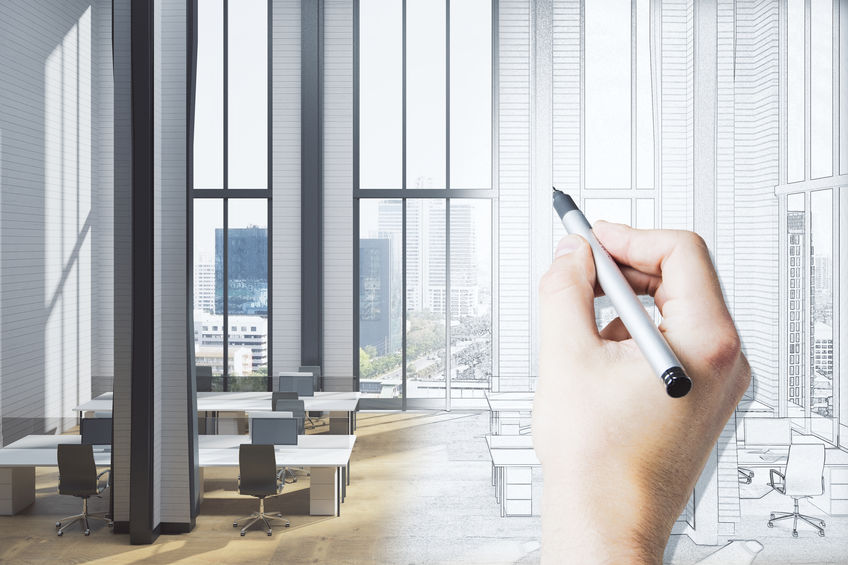 With society still in the earlier months of getting back to some sort of normal, and the trajectory of our reopening growing more uncertain, the last thing business owners are probably thinking about is making a big change. But with so much up in the air, doesn't it make sense to do anything you can to grow your business right now? To get yourself set for whatever happens next?
One of the best things you can do to increase office productivity and impress returning clients is upgrade your commercial space. Consider a few of these good reasons why now would be the perfect time to undertake an office renovation!
Less disruption to business
Many offices still have a majority of their workers operating remotely. It would be smart to take advantage of this rare time when the office is empty and fit in a remodel. Unlike when everyone is working in the office, right now you won't have to deal with the hassle of construction, interruptions to productivity, distractions, shuffling employees around, or closing entirely for any period of time.
Upgrade office safety
Employee safety should always be of the utmost importance, but with the coronavirus spreading, it is more crucial now than ever. Many business owners are realizing that there are some major improvements that can be made to office layout and features in order to better protect their team from the virus and from illness in general. HVAC repairs and updates, improved ventilation and airflow, and a layout more conducive to social distancing are all upgrades you should be considering at this time.
Reward and motivate employees upon their return
Your team has been working hard through challenging and unprecedented circumstances for a while now. A new modern office is a great way to welcome them back and show them how much you appreciate their continued dedication to the company. Plus, an inviting new office with the latest trends and features will provide some much-needed motivation for your employees and stimulate productivity during your transition back into the office.
Businesses in the NYC area who are looking to give their office a facelift can count on A&E Brothers to bring your vision to life efficiently and expertly. We offer commercial remodeling services for all different spaces and are happy to take on projects of any scale.
To learn more about how we can take your office space to the next level, get in touch with our contractors today!