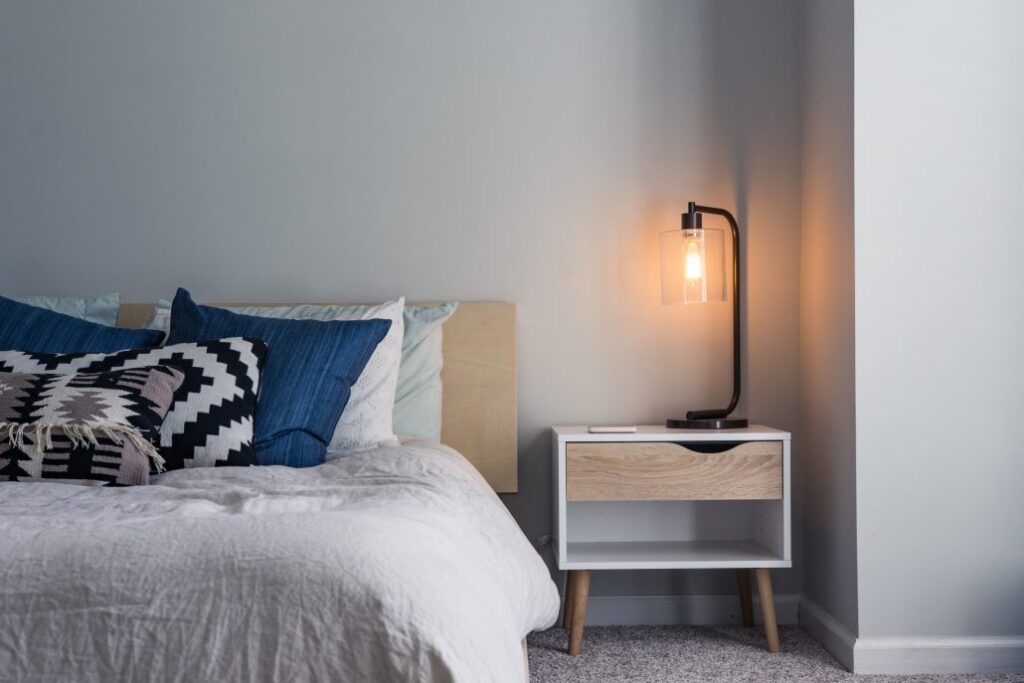 Are you looking to rework your New York City bedroom design in 2019? These are the hottest ideas to inspire you before you renovate. Find the ideas that suit your tastes, then work with a qualified contractor to bring those ideas to life.
Neutral Colors
White has never been hotter. You can paint your walls white for a clean, elegant look. If you like a pop of color, use an accent wall and keep all others neutral. It's a good idea to place your headboard against the accent wall for the greatest design impact.
You can use a mostly neutral palette in furnishings and decor, then complement with touches of color. For example, you can have cream, brown or grey as your background color with coral as your accent color. Mix textures for interest and eye appeal.
Monochrome
A monochromatic palette lets you experiment with sizes and textures. Use different tones of the same color in the walls, fabric and window treatments for a cohesive feel. Check the color availability in various furnishings before starting your renovation.
Any of your favorite colors will work in your updated bedroom. An all-green room in different shades of jade and forest green will have a soothing effect. You can achieve a peaceful feeling with a blue room. You can even try monochromatic versions of bright colors such as magenta or sapphire for a pleasing look.
Touches Of Modernism
Are you wanting a more modern look in your bedroom? Focus on natural light, clean lines, and subdued accents. This will help you achieve a contemporary feel.
Furniture can be made of metal or wood, as long as the shapes are simple. You can add live plants or colored lamps to liven up the room. A bedroom remodel can let in more bright light from bigger windows.
Lighting
Natural light is the best choice for updating your New York City bedroom design. You can also used recessed lighting to make your bedroom feel larger and more intimate. Hanging glass globes can provide a modern feel. The bedside lamps should reflect the overall look of your decor.
Natural Materials
Reclaimed or weathered wood provides a rustic yet modern ambiance in your bedroom. You can use it in headboards, side tables, shelving and picture frames. If you are going for a neutral look, you can try wood that has been painted white and distressed.
Other natural materials, like stone, clay and iron, help your bedroom feel up-to-date. Pile stones inside a glass vase or use iron pulls on your side tables. Clay pottery pieces can make a beautiful accent.
Fold-Out Desk
Looking for a little more office space? A small desk that folds out from the wall can fit perfectly in your bedroom. If you want a unique area like this, you can have one built by a trusted contractor.
Bedroom Design
Ready to get started on a new bedroom design for your New York City home? Call the experts at A & E Brothers for a quote. You can reach us at (347) 916-1799 or aandebrothersltd@gmail.com.